Compostable Eco Friendly Birchwood 6.5" Knife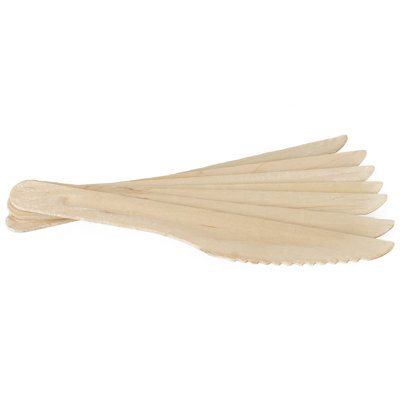 Sturdy//USDA Certified bio based product//100% Natural//Beautiful texture, varied designs//Heatproof, waterproof//Sustainable//No chemicals used//100% Compostable//Product Type Knifes//Colour Brown//Primary Material Brichwood//Eco Friendly//Product Car...
Buy Now
$23.99
Related Products
The Exaco Aerobin 200 7.4 Cu. Ft. Compost Bin is ideal for residential as well as commercial use. This composter is made from plastic material, which makes it strong to withstand daily wear and tear. It is waterproof, which makes it resistant to rusti...
View Item
Compost Wizard collection//Includes pack of compost boost (treats over 24 cu. ft.)//Safe for pets and children//Black colour for heat absorption//FDA approved//Capacity 7 cu. ft.//Made in the USA//Material Details Polyethylene//Weather Resistant Detail...
View Item