Compostable Eco Friendly Birchwood 6.5" Knife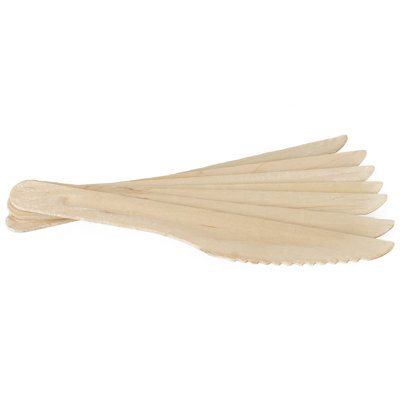 Sturdy//USDA Certified bio based product//100% Natural//Beautiful texture, varied designs//Heatproof, waterproof//Sustainable//No chemicals used//100% Compostable//Product Type Knifes//Colour Brown//Primary Material Brichwood//Eco Friendly//Product Car...
Buy Now
$23.99
Related Products
Replacement filter for: VonShef 1.2 gallon countertop kitchen compost bin. Also fits most other kitchen countertop compost bins as filters can be trimmed to correct size. The carbon filter keeps your compost bin odor free. This pack contains a 2 part ...
View Item
16 fl oz Spray bottle with trigger handle//Product Type Composting Accessories//Colour White//Country of Manufacture Australia
View Item