Compostable Eco Friendly Birchwood 6.5" Knife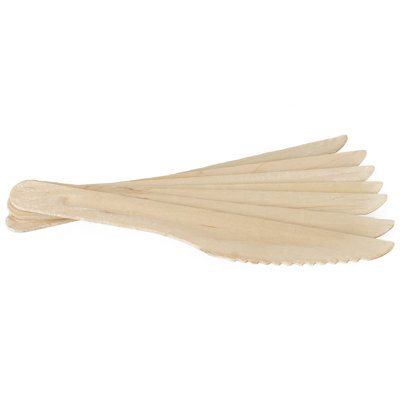 Sturdy//USDA Certified bio based product//100% Natural//Beautiful texture, varied designs//Heatproof, waterproof//Sustainable//No chemicals used//100% Compostable//Product Type Knifes//Colour Brown//Primary Material Brichwood//Eco Friendly//Product Car...
Buy Now
$15.99
Related Products
Capacity range (volume) 30 gal//Made in USA//Colour Green//Product Type Compost Bag//Colour Green//Material Plastic//Compost Completion Time 2 26 weeks//Foldable//Compost Bag Included//Indoor or Outdoor Use Both indoor and outdoor//Non Toxic//Child Saf...
View Item
The African Keyhole Garden is a fantastic tool for any gardener. Made from light, FDA-approved polyethylene, this garden can be easily assembled and moved. Molded using the same process as industrial strength fuel cells and military cases, this unit w...
View Item