Compostable Sugarcane Dinnerware, 9" Plate, Natural White, 50/Pack (Set of 2) Size: 6"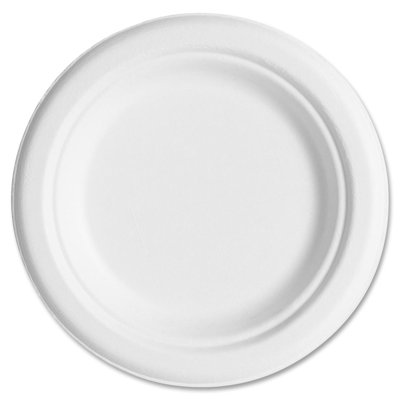 Sturdy, upscale dinnerware is made from sugarcane and 100% renewable. Microwave and freezer safe. Dinnerware Type: Plate; Material(s): Bagasse; Sugarcane; Capacity (Volume): N/A; Shape: Round. Features: -Package: Includes 50 plates.100% renewable and ...
Buy Now
$31.98
Related Products
Portable - Fits inside an average shoe box//Easy to Use - Set up takes under 1 minute//Made from Rot Proof material for years of work use//Custom Pull Cord locking system//Product Type Stationary Composter//Colour Black//Material Other//Hardware Finish...
View Item
The African Keyhole Garden is a fantastic tool for any gardener. Made from light, FDA-approved polyethylene, this garden can be easily assembled and moved. Molded using the same process as industrial strength fuel cells and military cases, this unit w...
View Item