EcoTowel Bamboo Compostable Cloth 3 Count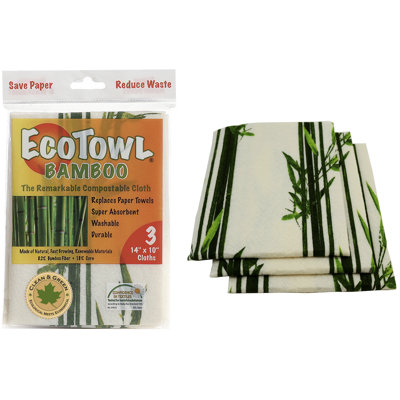 Compostable cloth//Made from bamboo and corn fibres//Absorbs more than 10 times its own weight in liquid//Absorbs like sponge, wipes like towel and dries like shammy//Product Type Dishcloth//Design Patterned//Colour Green//Country of Manufacture ...
Buy Now
$33.99
Related Products
The Lifetime 8.7 Cu. Ft. Tumbler Composter is a uniquely designed tumbler to create useful manure from daily kitchen waste and yard debris. This composter is made from plastic and galvanized steel, which makes it robust to withstand hard conditions. T...
View Item
Use with pyramid composter or any continuous composter to aerate. Steel finish. 36 in. L.
View Item