EcoTowel Rayon from Bamboo Compostable Cloth 3 Count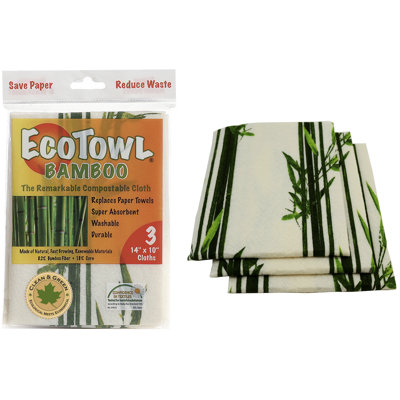 Compostable cloth//Made from bamboo and corn fibres//Absorbs more than 10 times its own weight in liquid//Absorbs like sponge, wipes like towel and dries like shammy//Product Type Dishcloth//Design Patterned//Colour Green//Country of Manufacture ...
Buy Now
$31.99
Related Products
These visually stunning palm leaf plates are as unique as the individual leaves they come from. These plates are all natural, compostable, biodegradable and eco friendly. Made from fallen fronds of the areca leaves, these sustainable plates are handma...
View Item