Graf 10.03 cu. ft. Stationary Composter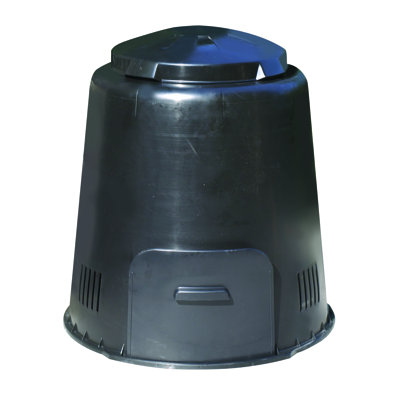 Graf collection//Material 100% Recycled uv resistant polypropylene//Turns kitchen waste into rich compost//Rotate lid to fill composter//Lateral ventilation slots for fast composting//Sits into the ground//Product Type Stationary Composter//Colour Blac...
Buy Now
$177.99
Related Products
Which decays faster a banana peel or a Styrofoam cup? Watch and find out! This cool composting kit comes with two separate compartments and two built-in 3x magnifiers for viewing side-by-side decomposition. Center divider can be removed to compost an ...
View Item
Kit includes 1 bag of 2 lbs bokashi bran, 1 bokashi bucket, 1 compactor scraper and 1 bokashi juice cup//Size is perfect for kitchen//Extreme efficient composting//Can compost all kinds of kitchen food wastes//EM ceramic powder plastic infused//Accesso...
View Item