Graf 10.03 cu. ft. Stationary Composter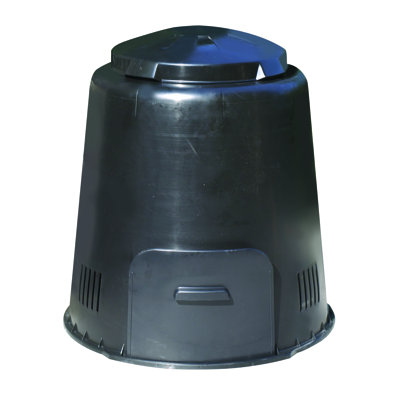 Graf collection//Material 100% Recycled uv resistant polypropylene//Turns kitchen waste into rich compost//Rotate lid to fill composter//Lateral ventilation slots for fast composting//Product Type Stationary Composter//Colour Black//Material Plastic//C...
Buy Now
$187.99
Related Products
Replace you kitchen dustbin with Exaco Kitchen Compost Collector that provides you with compost made from waste. This compost collector is made from plastic, which is durable, waterproof, and withstands every weather conditions. It has a handle for co...
View Item
Includes heat active varieties used to speed decomposition of difficult materials//Contains microbes cultured for fast and healthy composting//Unique 100% bio organic mix//Product Type Composting Accessories//Colour Orange//Country of Manufacture China
View Item