Graf Stationary Composter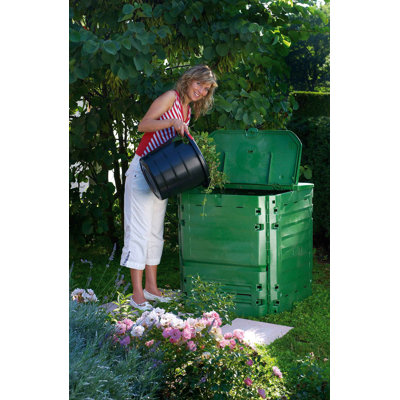 Graf collection//Secure wind proof latches//Folding bottom exit door//Sits directly on ground//Thermolen UV and weatherproof material//Product Type Stationary Composter//Colour Green//Material Plastic//Country of Manufacture ...
Buy Now
$299.99
Related Products
The Miracle-Gro Tumbling Composter has one extra large 27 gallon (105 liter) chamber for extra composting convenience. Side locking mechanism for easy loading and unloading. Mixing bars to help accelerate the decomposition process. High strength polymer resin legs for extra strength and stability. Easy to assemble. UV protected and heavy duty all-season construction means years of great backyard use!
View Item
Don't let its size fool you. This pint-sized, portable powerhouse keeps funky odors at a minimum with Full Circle innovative patented Fresh Air? technology that allows for aerobic decomposition. Use the specially designed lid that rests on the bin's e...
View Item