Graf 21.39 cu. ft. Stationary Composter Capacity: 14.04 cu. ft.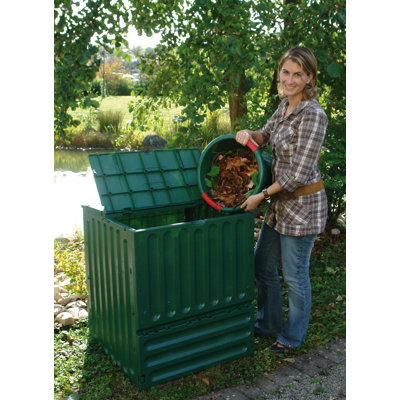 Large capacity Graf Eco King 158 gallon composter turns kitchen waste into rich, nutritious compost. Constructed from 100% recycled UV-resistant polypropylene. Two large top flaps for easy filing. Secure, wind-proof latches keep top closed. Folding bo...
Buy Now
$131.99
Related Products
12 in. twist lid. Recessed handles for easy turning. Wheeled base for effortless turning. Large and aeration holes. Pet and child friendly. Directly mix tea with rain water. Anti debris screen on base. Made in USA. Capacity: 47 gallons rain barrel and 7 cubic foot. 38 in. L x 29 in. W x 35 in. H (40 lbs.). How-To . Basic-Ingredient .
View Item