Graf Stationary Composter Capacity: 14.04 cu. ft.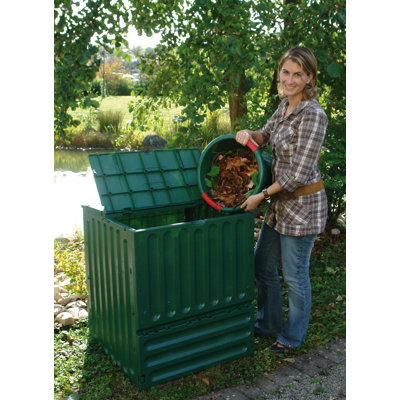 Large capacity Graf Eco King 158 gallon composter turns kitchen waste into rich, nutritious compost. Constructed from 100% recycled UV-resistant polypropylene. Two large top flaps for easy filing. Secure, wind-proof latches keep top closed. Folding bo...
Buy Now
$134.99
Related Products
Sturdy//USDA Certified bio based product//100% Natural//Beautiful texture, varied designs//Heatproof, waterproof//Sustainable//No chemicals used//100% Compostable//Distressed No//Product Type Spoons//Colour Brown//Primary Material Brichwood//Eco Friend...
View Item
Comes with lift lids to mask smells from the waste and compost streams//Comes with sign frame//Easy to grip handles//Easy to read labels//Easy to read signage//Lightweight//Intended Use Industrial//Primary Material Details HDPE//Removable Lid//Product ...
View Item