Graf 21.39 cu. ft. Stationary Composter Capacity: 14.04 cu. ft.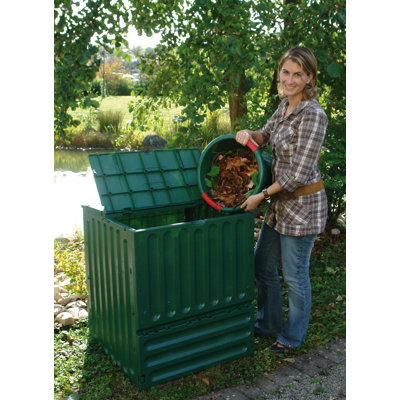 Large capacity Graf Eco King 158 gallon composter turns kitchen waste into rich, nutritious compost. Constructed from 100% recycled UV-resistant polypropylene. Two large top flaps for easy filing. Secure, wind-proof latches keep top closed. Folding bo...
Buy Now
$131.99
Related Products
Get started composting right with the Compost Wizard Dueling Tumbler Starter Kit. The Compost Wizard Dueling Tumbler combines some of the greatest features in Good Ideas tumblers to create a compact tumbler that does it all. With compost tumblers, use...
View Item
Behrens 20 gallon rubbish burner/composter with lid is ideal for burning rubbish and composting. Made of durable steel with large handles for easy handling and transport. Four legs keep the can off the ground for increased airflow, burn efficiency and stability.
View Item