Graf Stationary Composter Capacity: 14.04 cu. ft.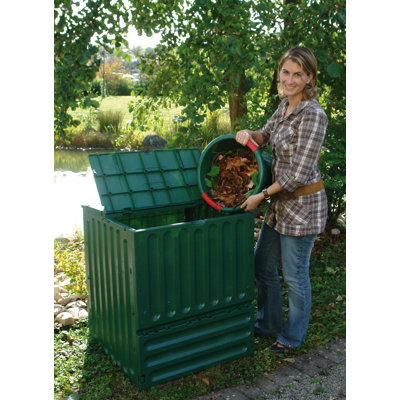 Large capacity Graf Eco King 158 gallon composter turns kitchen waste into rich, nutritious compost. Constructed from 100% recycled UV-resistant polypropylene. Two large top flaps for easy filing. Secure, wind-proof latches keep top closed. Folding bo...
Buy Now
$130.99
Related Products
Portable - Fits inside an average shoe box//Easy to Use - Set up takes under 1 minute//Made from Rot Proof material for years of work use//Custom Pull Cord locking system//Product Type Compost Bag//Colour Black//Material Other//Hardware Finish No//Aera...
View Item
Compostable cloth//Made from rayon from bamboo and corn fibres//Absorbs more than 10 times its own weight in liquid//Absorbs like sponge, wipes like towel and dries like shammy//Product Type Dishcloth//Design Patterned//Colour Green//Country of Manufac...
View Item