Graf 21.39 cu. ft. Stationary Composter Capacity: 21.39 cu. ft.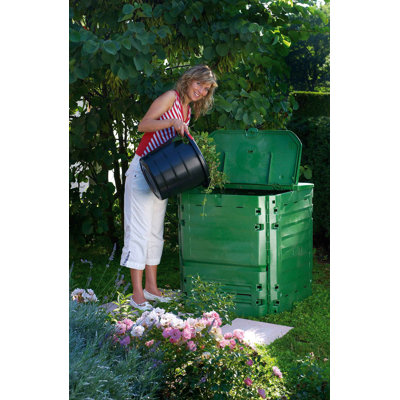 The Graf 160 gallon thermo king composter turns kitchen waste into rich, nutritious compost for your garden! Constructed from Thermolen (UV-resistant, weatherproof material), keeping heat inside, which accelerates the composting process. Large lid for...
Buy Now
$175.99
Related Products
This stainless steel counter top waste bin will add touch of style to your kitchen. Can easily be stored on the countertop or under the sink. Features: -Composter Capacity: 0.03.-Product Type: Kitchen/Countertop Composter.-Color: Silver.-Material: Met...
View Item