Graf 21.39 cu. ft. Stationary Composter Capacity: 21.39 cu. ft.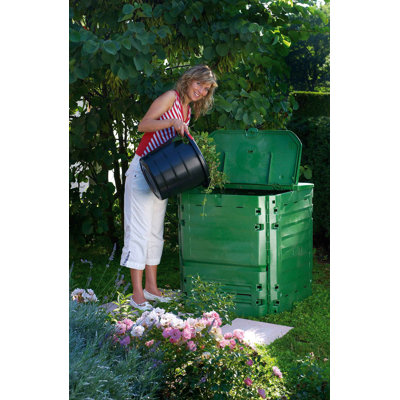 The Graf 160 gallon thermo king composter turns kitchen waste into rich, nutritious compost for your garden! Constructed from Thermolen (UV-resistant, weatherproof material), keeping heat inside, which accelerates the composting process. Large lid for...
Buy Now
$180.99
Related Products
Brass spigot not included//Made of durable 100% recycled polyethylene plastic and is resistant to fading//Rotate once a week That's it!//12 inch twist off lid for easy access and security//Made using FDA approved and Bpa free plastic//Can be rolled to ...
View Item
The compost wizard downton by Good Ideas, Inc. is the next wave of composting technology. Composting is a great way to recycle your food and yard scraps into a nutrient-packed soil amendment. And you'll compost 3x faster than with traditional bins. Th...
View Item