Graf 21.39 cu. ft. Stationary Composter Capacity: 21.39 cu. ft.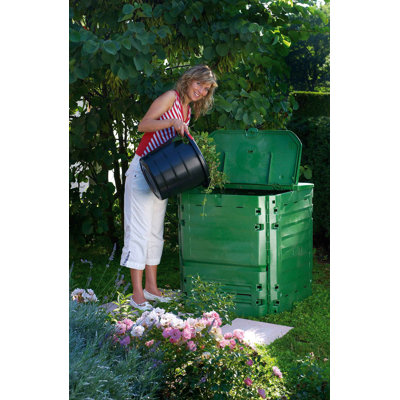 The Graf 160 gallon thermo king composter turns kitchen waste into rich, nutritious compost for your garden! Constructed from Thermolen (UV-resistant, weatherproof material), keeping heat inside, which accelerates the composting process. Large lid for...
Buy Now
$199.99
Related Products
Full Circle could all use a little less gross and lot less waste. The Kitchen Compost Collector lets oxygen move through your organic kitchen waste, slowing down decomposition. The result a stink-free solution even the neat freak in you can get behind...
View Item
Cup type Hot//Capacity (volume) 12 Oz.//Material PLA Plastic//Theme World art//For use with Eco ep hl16 wr//Colour Green//Product Type Everyday//Colour Green//Material Plastic//Capacity 12//Set Size 50 99//Purpose Party & Catering//Function Hot//Countr...
View Item