Graf Stationary Composter Capacity: 32.08 cu. ft.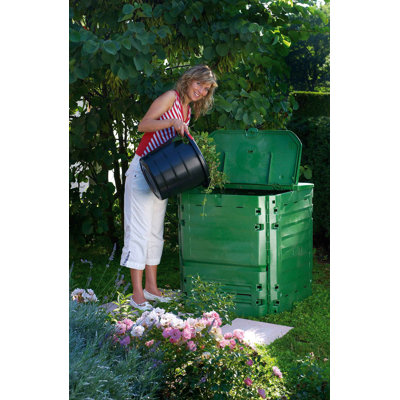 The Graf 160 gallon thermo king composter turns kitchen waste into rich, nutritious compost for your garden! Constructed from Thermolen (UV-resistant, weatherproof material), keeping heat inside, which accelerates the composting process. Large lid for...
Buy Now
$269.42
Related Products
Graf collection//Secure wind proof latches//Folding bottom exit door//Sits directly on ground//Thermolen UV and weatherproof material//Product Type Stationary Composter//Colour Green//Material Plastic//Country of Manufacture Germany
View Item
Composting lets you turn yard waste and kitchen scraps into homemade garden compost. Composting is nature's perfect recycling plan. The Gronomics solar assist composter allows the waste to breakdown efficiently by allowing air flow through the compost...
View Item