Graf 21.39 cu. ft. Stationary Composter Capacity: 32.08 cu. ft.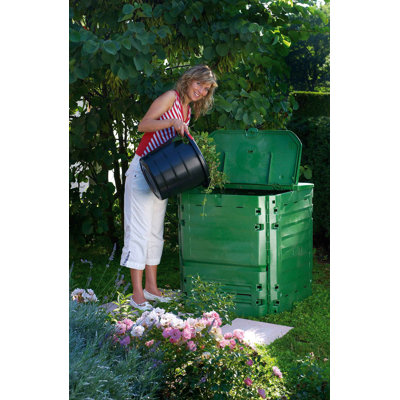 The Graf 160 gallon thermo king composter turns kitchen waste into rich, nutritious compost for your garden! Constructed from Thermolen (UV-resistant, weatherproof material), keeping heat inside, which accelerates the composting process. Large lid for...
Buy Now
$261.96
Related Products
Graf collection//Product Type Stationary Composter//Colour Black//Material Plastic//Country of Manufacture Germany
View Item
Kit includes 3 quart pail, coco fibre brick, accelerant and thermometer//Coco fibre expands up to 1.43 cubic feet and is a great peat moss replacement//Compost accelerant treats up to 24 cubic feet//Feature packed accessory kit that pairs with any comp...
View Item