Graf 21.39 cu. ft. Stationary Composter Capacity: 32.08 cu. ft.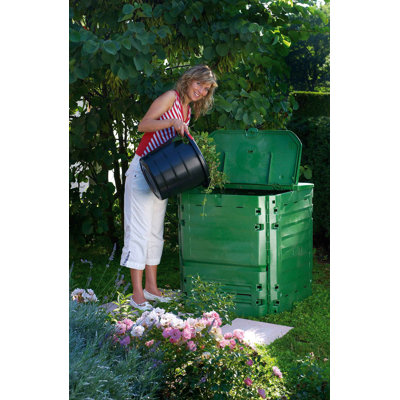 The Graf 160 gallon thermo king composter turns kitchen waste into rich, nutritious compost for your garden! Constructed from Thermolen (UV-resistant, weatherproof material), keeping heat inside, which accelerates the composting process. Large lid for...
Buy Now
$268.17
Related Products
Love gardening? Simply put your kitchen food waste into a compost bin and you can produce high-quality soil that is much cheaper than buying it from a garden store! Compost soil is dense and rich with nutrients and the soil created from your egg shell...
View Item
Replace you kitchen dustbin with Exaco Kitchen Compost Collector that provides you with compost made from waste. This compost collector is made from plastic, which is durable, waterproof, and withstands every weather conditions. It has a handle for co...
View Item