Graf 74 Gal. Stationary Composter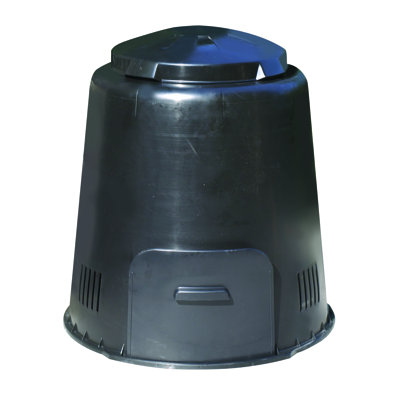 Graf collection//Material 100% Recycled uv resistant polypropylene//Turns kitchen waste into rich compost//Rotate lid to fill composter//Lateral ventilation slots for fast composting//Sits into the ground//Product Type Stationary Composter//Colour Blac...
Buy Now
$161.99
Related Products
A slower and gentler decomposition process//Allows aerobic decomposition by letting air flow freely//Easy to clean and empty for less mess//Keeps organic kitchen waste drier and reducing bad odours//Opens easily with a push of a button//Patented design...
View Item
Complete composting guide and instructional manual included. 4 Door access. Easy Assembly. Beautiful and attractive full color packaging. Finest quality materials. Rugged weather resistant construction will avoid becoming cracked or sun baked. Convenient Lift Off Lid. Vent holes for proper composting. Capacity: 65 Gallon. 26 in. L x 26 in. W x 31 in. H (15 lbs.). Assembly instructions .
View Item