Graf Stationary Composter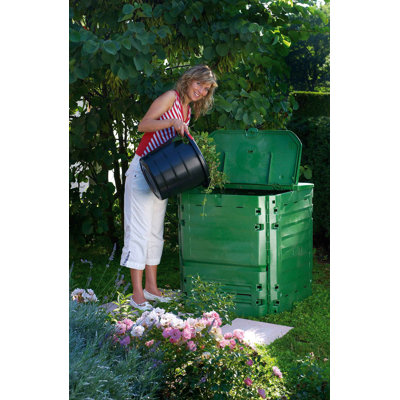 Graf collection//Secure wind proof latches//Folding bottom exit door//Sits directly on ground//Thermolen UV and weatherproof material//Product Type Stationary Composter//Colour Green//Material Plastic//Country of Manufacture ...
Buy Now
$526.31
Related Products
Participate in your communities composting efforts by collecting organic waste in these specially designed compost bags. Can be put in your green bins for pickup and will commercially degrade in 10-45 days with full biodegrade in less than 6 months. C...
View Item
The Graf 160 gallon thermo king composter turns kitchen waste into rich, nutritious compost for your garden! Constructed from Thermolen (UV-resistant, weatherproof material), keeping heat inside, which accelerates the composting process. Large lid for...
View Item