Graf Stationary Composter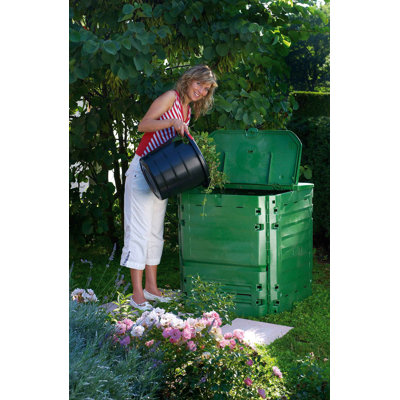 Graf collection//Secure wind proof latches//Folding bottom exit door//Sits directly on ground//Thermolen UV and weatherproof material//Product Type Stationary Composter//Colour Green//Material Plastic//Country of Manufacture ...
Buy Now
$429.99
Related Products
Do your part to improve those numbers and save your organization time and money with the extremely popular Waste Watcher Series trash can and recycle bin combo-the most versatile and customizable stations available. Features: -Easy-to-grip handles.-Ea...
View Item
Fiskars Eco Bin Composter features an easy-to-assemble, easy-to-use design that can simplify and speed the composting process. It includes a spring-loaded design that makes set-up and storage a breeze, in addition to offering easy access when it's time to aerate your compost. An open bottom, round shape and mesh walls work together to maximize the breakdown process, yielding usable compost as efficiently as possible. A windproof lid, sturdy construction and included anchoring stakes help our Eco Bin Composter withstand the elements and years of use.
View Item