Graf Stationary Composter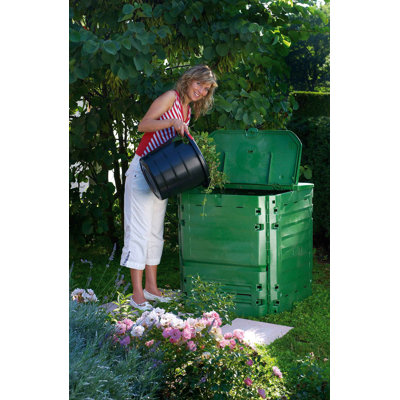 Graf collection//Secure wind proof latches//Folding bottom exit door//Sits directly on ground//Thermolen UV and weatherproof material//Product Type Stationary Composter//Colour Green//Material Plastic//Country of Manufacture ...
Buy Now
$289.99
Related Products
The Natural Home .2 Cu. Ft. Kitchen Compost Collector is a wonderful indoor apparatus to create nutrient-rich compost from kitchen waste. It is constructed from stainless steel, which makes it robust for daily use. This compost collector has a lid on ...
View Item
Features: -Set includes 600 knives.-Made of 100% natural solid birch wood.-Heavy weight flatware that looks clean and is overall sturdy.-Compostable, biodegradable and recyclable.-Works well with both hot and cold foods.-Product Type: Knife.-Handle Col...
View Item