Graf Stationary Composter Capacity: 21.39 cu. ft.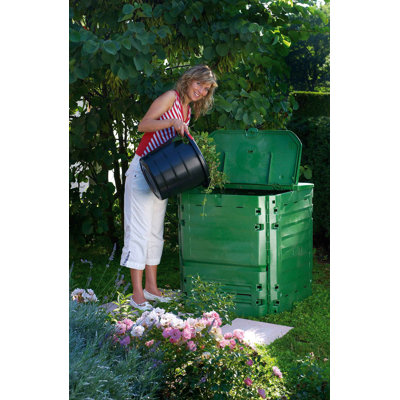 The Graf 160 gallon thermo king composter turns kitchen waste into rich, nutritious compost for your garden! Constructed from Thermolen (UV-resistant, weatherproof material), keeping heat inside, which accelerates the composting process. Large lid for...
Buy Now
$184.99
Related Products
Lid seals to control odour//Washable, removable inner bucket for kitchen waste//Attractive colour blends in with kitchen decor//Weather Resistant Details Weatherproof//Water Resistant Details Waterproof//Product Type Kitchen Composter//Colour White//Ma...
View Item
With stylish good looks and the same range of colored lids, the Urban Composter City has a 6 liter capacity. The Urban Composter City uses anaerobic composting to ferment your kitchen scraps right in the bucket, with no foul odors and no flies. Simply...
View Item