Graf Stationary Composter Capacity: 21.39 cu. ft.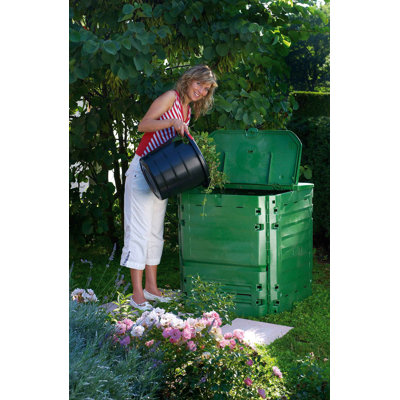 The Graf 160 gallon thermo king composter turns kitchen waste into rich, nutritious compost for your garden! Constructed from Thermolen (UV-resistant, weatherproof material), keeping heat inside, which accelerates the composting process. Large lid for...
Buy Now
$184.99
Related Products
6 Gallon plastic container, foot pedals and lid; boxed//Optional hand lever for under counter storage or slide out drawer//Patented bag sealing technology//Carbon filters//12 Compostable bags//Bag tote with easy grab handles//Made in the USA//Material ...
View Item
Easy to read stainless steel thermometer with probe//Specifically designed for compost//6 per card//Made in China//Product Type Compost Thermometer//Material Metal//Country of Manufacture China
View Item