Soil Saver Classic Stationary Composter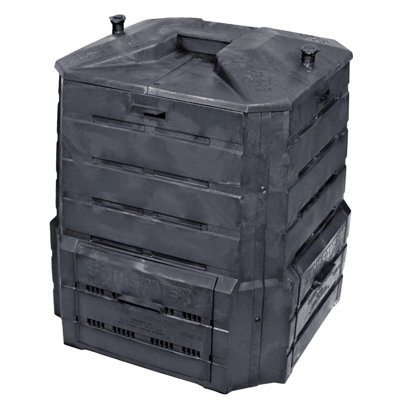 This original Soil Saver Classic Stationary Composter saves money by reducing curbside pickup and landfill waste. It produces nutrient rich organic soil for healthier plants and gardens. Now you can help the environment while also helping your family ...
Buy Now
$122.99
Related Products
Unique construction enables air circulation to speed up composting//No tools required//Constructed from 90% recycled materials//Makes loading and stirring compost easy with one large lid//Capacity 115 Gallons//Open on bottom//Product Type Stationary Co...
View Item
6.5 cubic ft. usable capacity. Galvanized sturdy steel frame. Dual latching lids allow easy fill and empty. Limited warranty. Made from resin. Assembly required. 41 in. L x 30.5 in. W x 42.5 in. H (33 lbs.).
View Item