Soil Saver Classic Stationary Composter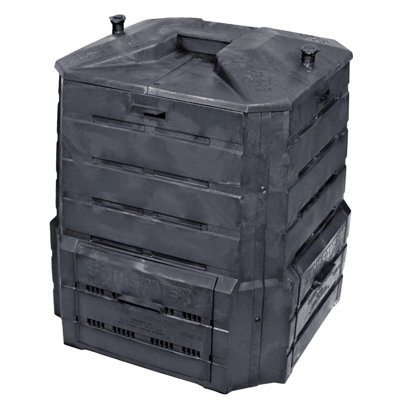 This original Soil Saver Classic Stationary Composter saves money by reducing curbside pickup and landfill waste. It produces nutrient rich organic soil for healthier plants and gardens. Now you can help the environment while also helping your family ...
Buy Now
$114.99
Related Products
Sliding access door//Integrated grip handles//Durable centre axle with rodent proof design//Capacity 56 Gallon//Product Type Tumbler Composter//Material Plastic//Wood Finish No//Wood Construction Type No//Aeration Holes//Vents//Drainage//Tumbler//Compo...
View Item
"Gardening lets you accomplish much more than simply restoring ecological balance to your small patch of ground. Physical gardening also offers us healthy physical exercise, healthy physical food and even healthy psychological food. The peace and order of a garden brings peace and order to the human heart and mind." - Edward F. Sylvia, M.T.S.In this era of "going green," author Edward F. Sylvia shows how we can make positive changes in the world and in our personal lives. The process of creating an eco-friendly garden offers unexpected insights into cultivating our consciousness to become a beautiful "inner" garden whose fruitfulness is rooted in the fertile ground of holistic spiritual principles and love.This is a book for everyone who's ever felt a spiritual connection to the garden and the world of nature.
View Item