6 Gal. Stationary Composter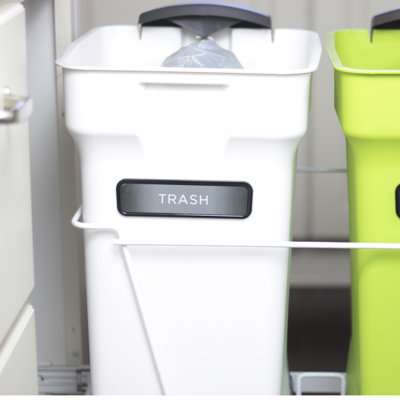 6 Gallon plastic container, foot pedals and lid; boxed//Optional hand lever for under counter storage or slide out drawer//Patented bag sealing technology//Carbon filters//12 Compostable bags//Bag tote with easy grab handles//Made in the USA//Material ...
Buy Now
$163.99
Related Products
Compostable trash bags meet ASTM 6400 certifications for compostable plastics. The bags are 100 percent biodegradable and compostable, totally degrading in 10 to 45 days in commercial compost. Bags control odor and dissipate moisture.. Made in USA.
View Item
Kit includes 3 quart pail, coco fibre brick, accelerant and thermometer//Coco fibre expands up to 1.43 cubic feet and is a great peat moss replacement//Compost accelerant treats up to 24 cubic feet//Feature packed accessory kit that pairs with any comp...
View Item