Stout Ecosafe-6400 32 Gal. Compost Bags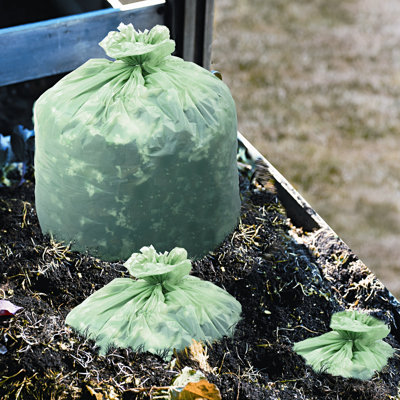 Capacity range (volume) 32 gal//Made in USA//Colour Green//Product Type Compost Bag//Colour Green//Material Plastic//Compost Completion Time 2 26 weeks//Foldable//Compost Bag Included//Indoor or Outdoor Use Both indoor and outdoor//Non Toxic//Child Saf...
Buy Now
$89.99
Related Products
Made from naturally rot and insect resistant north American cedar//Easy to add new material and remove finished product//Forms a 2 or 3 bin composting system with purchase of greenes standard and add on kits//Made in the USA//Material Details Cedar//Wo...
View Item
Composting lets you turn yard waste and kitchen scraps into homemade garden compost. Composting is Nature's perfect recycling plan. The Gronomics solar assist composter allows the waste to breakdown efficiently by letting the sunlight pass through the...
View Item