Plant Support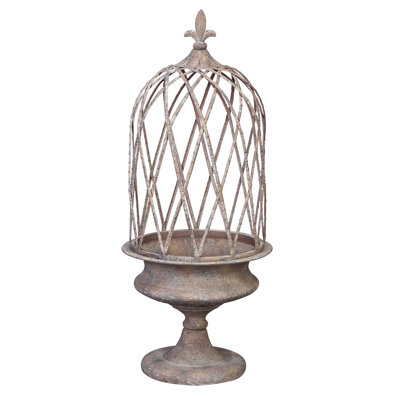 Keyhole Composting No//Elevated Tiered No//Country of Manufacture India//Product Type Pot Planter//Material Metal//Shape Round//Colour ...
Buy Now
$156.99
Related Products
Ultomato Stake Arms attach work well to add additional support or stakes to your current Ultomato or they can be used in tandem with Gardener's Blue Ribbon sturdy stakes to create your own cage. Made from sturdy plastic, these stakes are 12 Inch long. Sold in packs of three.
View Item
.Sold in sets of 6 .Strong durable construction .Holds large tomato plants .Very easy to use .Small space for storage .Fits all typical support stakes .Absolutely no tying needed .Better than tomato cages. Designed specifically for growing tomatoes, but works great for supporting peppers, Dahlias, egg plants etc. The Tomato Ring is made of galvanized spring steel and is the best tomato support on the market. With the new Tomato Ring you get the best of both a cage and a stake. Experience the convenient support of a cage and the height and stability of a stake, without the bulk of a cage or tedious tying and retying. For storing simply toss them in a bucket at the end of season. Its a cage on a stake! Use one, two or three depending on the expected size of your plant! Simply secure the first one about 1 foot off the ground, then just move the top Ring up as your plant grows. Please keep top ring no more than 12 inches from the top of plant. You don't want the top of plant to fold over the top ring. It is that easy. Absolutely no tying, EVER . For best results please spray WD40 on screw beginning of every season.
View Item