Plant Support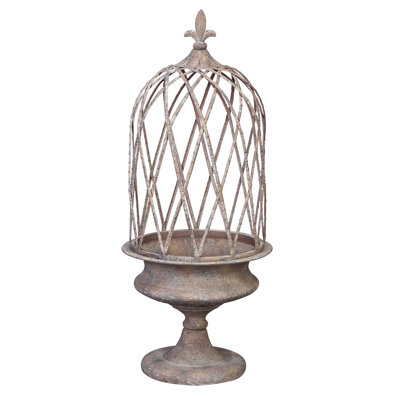 Country of Manufacture India//Product Type Pot Planter//Material Metal//Shape Round//Colour ...
Buy Now
$125.99
Related Products
Ultomato Stake Arms attach work well to add additional support or stakes to your current Ultomato or they can be used in tandem with Gardener's Blue Ribbon sturdy stakes to create your own cage. Made from sturdy plastic, these stakes are 12 Inch long. Sold in packs of three.
View Item
Updated traditional distressed sand finish iron domed pineapple shape planter with criss cross pattern caging and fleur de lis finial, round footed urn base and pedestal. Features: -Country of Manufacture: India.-Product Type: Pot Planter.-Material: M...
View Item