1,250 Watt Portable Electric Compact Heater Finish: Red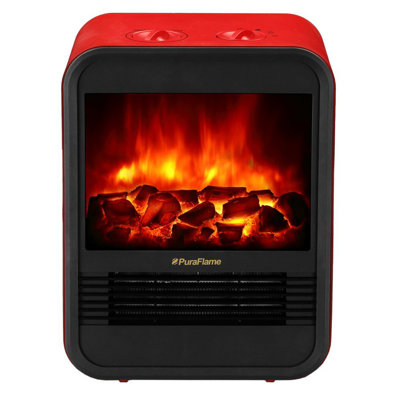 9" 1250W Clara Mini Electric heater is a portable, energy-saving, freestanding heater. The realistic looking fire feature can be used with or without heat for additional ambiance and comfort. Its compact size makes it easy to move, transport and store...
Buy Now
$84.99
Related Products
The original Sunheat Portable Propane Patio Heater features a classic umbrella design used at commercial resorts and entertainment venues at an affordable price. The large four piece aluminum reflector projects 41,000 BTU's of heat out over an 18 feet...
View Item
Can heat a room up to 400ft²//1350 Watts 4606 BTUs//Antique grey//Great for small space décor//Outstanding value//Space Portable//Primary Material Details Stainless steel, tempered glass//Plug Type Type A 100 127 Volt//Bladeless//Heating Element Coil//...
View Item