1,250 Watt Portable Electric Compact Heater Finish: Red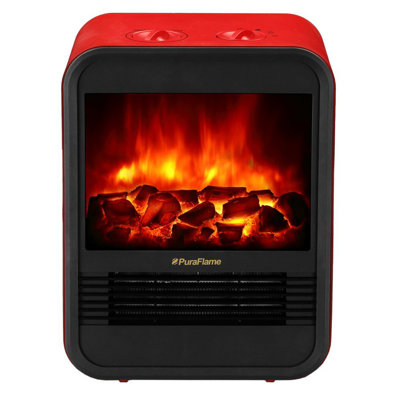 9" 1250W Clara Mini Electric heater is a portable, energy-saving, freestanding heater. The realistic looking fire feature can be used with or without heat for additional ambiance and comfort. Its compact size makes it easy to move, transport and store...
Buy Now
$87.99
Related Products
M'plus collection//Material Copper//Alcohol burner//Stainless steel grill//Product Type Burner//Finish Bronze//Handle Material Stainless steel//Primary Material Copper//Handle Finish Bronze//Hardware Material Stainless steel//Pieces Included 1//Heat So...
View Item
Mi-T-M hand carry natural gas forced air space heaters feature enclosed gas controls and with heavy duty steel construction. The 150,000 BTU units come ready to use by just connecting to a natural gas source, whether on the jobsite or at home. These u...
View Item