1,500 Watt Portable Convector Electric Fan Heater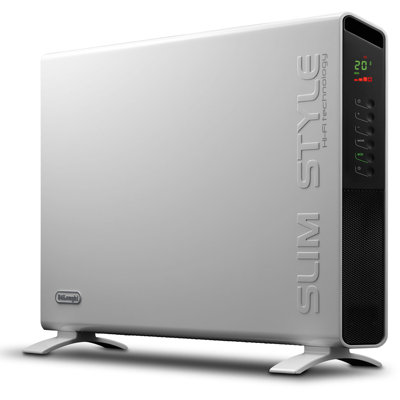 The DeLonghi SlimStyle convector heater features a sleek, modern slim design to blend into your home decor. With instant heat and a unique dual fan system the DeLonghi SlimStyle heater quickly warms up your chilliest rooms. Don't have enough space? Wi...
Buy Now
$138.99
Related Products
This stylish variation on our highly rated TVH500 whole room heater brings all the performance of the original TVH500, and adds brilliant, glossy white or black finishes accented with bright chrome. This sturdy heater's casing is constructed completel...
View Item
The Tent/Box Heater with Natural Gas is thermostatically controlled for a consistent, comfortable environment. It operates as both a fresh air circulator and a heater at the touch of a switch. There are numerous duct options for all tent and party app...
View Item