150,000 BTU Portable Natural Gas Forced Air Utility Heater with Continuous Electronic Ignition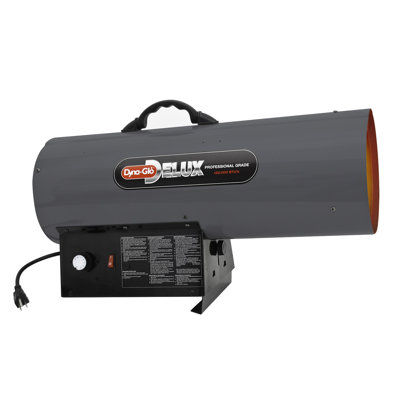 The Dyna-Glo Portable Forced Air Heater generates instant heat for construction sites, industrial work spaces, agricultural buildings and other ventilated spaces. Rated at 150,000 BTUs with a 435-CFM blower, the heats a maximum of 3,500 square feet. T...
Buy Now
$304.43
Related Products
HOW THIS WORKS: Uses a high efficiency solar tube to collect solar heat. The parabolic outer shell can concentrate the solar heat to the inside of the cup. WHERE TO USE: Anywhere if there is sunshine. INSTRUCTIONS FOR USE: 1. Wash the inside of solar kettle with soapy water before use. 2. Peel the protective film off the reflector. 3. Fill with 480ml water, soup, rice and water, etc. 4. Open of the reflectors. 5. Place on a solid surface with reflectors angled towards sun. 7. You can reposition as the sun position moves. 8. Depending on the amount of sun, water will boil in 20-49 minutes.Providing fun, fuel-free cooking solutions. This product gets you outdoors so you can live a more healthy and abundant life. Total Survival has designed a line of high quality , yet affordable products for solar cooking and survival in the outdoors for most circumstances. Able to heat 16 ounces of liquid in minutes while remaining safe to touch. Includes a Vacuum Tube , two Parabolic Reflectors that hinge to protect the tube in transport that also double as a sturdy carrying case and stand. This can be used in any temperature, snow, winds as long as there is direct sunlight.
View Item
Material Ceramic//Colour black//Power indicator light//Comes with fan setting//Wide angle oscillation//Adjustable thermostat//Tip over switch//2 Heat settings//Wattage 750 1500//Space Portable//Room Use Bedroom; Office; Living room; Dining room//Plug T...
View Item