18,000 BTU Portable Propane Radiant Compact Heater with Locking Casters and Piezo Ignition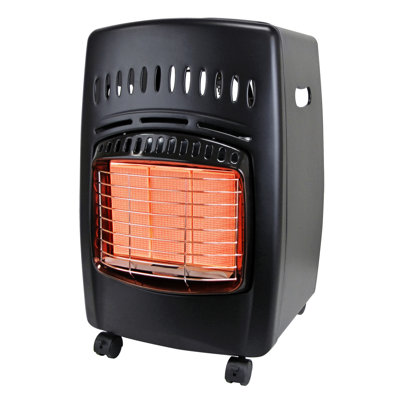 Mounted to external propane tank Features: -Includes front safety grill and oxygen depletion sensor (ODS).-Portable radiant heat that doesn't heat the air but heats concentrated ventilated area spaces.-Comes with 3-plaque heating system.-Regulator Inc...
Buy Now
$128.99
Related Products
Designed by Matti Walker for Stadler Form, Anna Little embodies the unexpected. Though she is a heater, Anna's appearance is spirited-it mimics the design of a sound speaker- and elegant, characterized by clean lines and a sleek shape. Controlled by a...
View Item
Heat for you and your friends! The Dura Heat Portable 5,100 BTU Propane Tower Heater provides 360 degrees of heat that you can take with you almost anywhere. With its durable styling, the Portable 360 is a great choice for heat in outdoor and emergenc...
View Item