18,000 BTU Portable Propane Radiant Compact Heater with Locking Casters and Piezo Ignition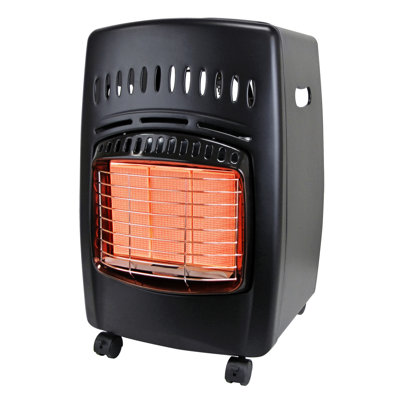 Mounted to external propane tank Features: -Includes front safety grill and oxygen depletion sensor (ODS).-Portable radiant heat that doesn't heat the air but heats concentrated ventilated area spaces.-Comes with 3-plaque heating system.-Powered by st...
Buy Now
$134.99
Related Products
Ideal for cooking for one or two people, cook your rice with ease using the Tayama Portable Mini Rice Cooker 1.5 Cup. It features a single-switch operation that makes using this rice cooker easy, along with a keep warm function so your rice is always nice and warm. Includes a non-stick coated pan that prevents the rice from sticking, thus making cleaning easy.
View Item
ViziHeat color changing display alerts when heater is warm. Three settings: high, low and fan only. Comfort control thermostat maintains comfort level easily. Integrated carry handle. Features: -Case: "Cool Touch Plastic".-Oscillation: No.-Color: Whit...
View Item