20,478 BTU Portable Electric Infrared Unitily Heater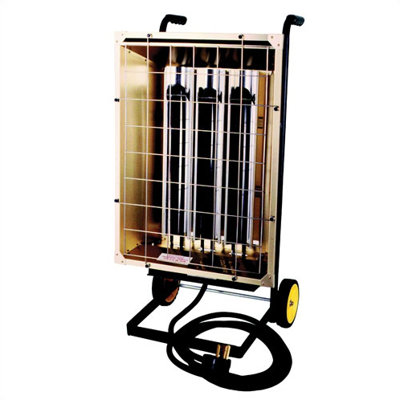 The Fostoira FHK Series infrared heaters are perfect for directing heat where you want it most. The many uses for this portable electric heater include drying, curing, freeze control and emergency heating, as well as general space heating. The industr...
Buy Now
$479.99
Related Products
100 Lb runtime 54 Hrs @ 40K//20 Lb runtime 11 Hrs @ 40K//20, 40, or 100 LB. Propane (LP) cylinder required for operation not included//40 Lb Runtime 22 Hrs @ 40K//Adjustable heat angle//Easy gas hose hookup//Easy lift carrying handle//Heats up to 1,000...
View Item
Air multiplier technology. Fast even room heating, powerful personal cooling. Now with jet focus control. Features: -Long range heat projection.-Precise, energy efficient heating.-Cooling fan.-Complete control.-Oscillation control.-Touch-tilt.-Precisi...
View Item