400,000 BTU Portable Propane Forced Air Utility Heater Fuel Type: Propane Fired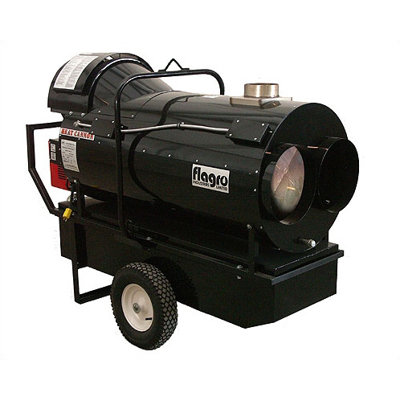 The Indirect Fired Heaters are thermostatically controlled. The heat exchanger allows for external exhaust of combustion products. This Flagro heater is set upon heavy duty pneumatic tires and slim frame design which provide easy site mobility and tra...
Buy Now
$5,899.99
Related Products
Whether in an office, breakroom or conference room, this electric radiator provides fast and flexible heating for the entire room. The unit is equipped with a GFI plug so it's safe to use in a bathroom. Vertical thermal chimneys are engineered to maxi...
View Item
The Eccotemp 2.6 GPM Portable Liquid Propane Tankless Water Heater with Flojet Pump and Strainer is one of the hottest tankless water heaters on the market! The Eccotemp 2.6 GPM Liquid Propane Tankless Water Heater gives you endless hot water at your ...
View Item