Massage Shower Panel and Spa Rain Shower Head System Diverter/Dual Function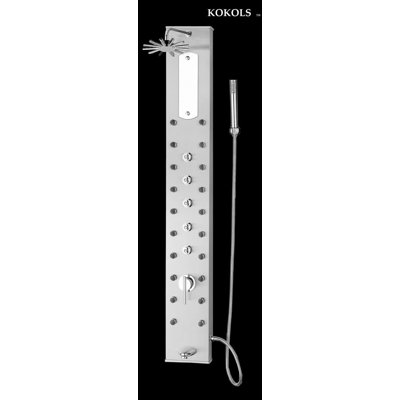 Materials stainless steel//Stylish vanity mirror//Flat wall or corner installation//Standard plumbing connections//Built in perimeter body spray massage jets//Equipped with state of art anti clogging system//Massage panel has four way diverter mixer va...
Buy Now
$329.99
Related Products
Using Rain Barrels to capture roof run-off helps homeowners conserve water and reduce water bills. Our Rain Barrels are made of durable, UV-stable polyethylene and the childproof design features a safety grid and removable debris screen. The built-in 4 foot hose with thumb valve stores neatly in slot at top of the barrel and the overflow hose diverts excess water away from your house. Easily link two or more together with the foolproof linking kit included with every barrel. You can add capacity as your garden expands. Both fit flat against the side of the house. Green Barrel design comes in 50 gallon and 75 gallon sizes, Brown Barrel comes in 54 gallon capacity.
View Item
The Save the Rain Diverter captures water from your downspout and channels it into your barrel. The ideal condition for the diverter is when the barrel is placed in front of the downspout. During the water collection season the diverter stays open and diverts water into the barrel. When you put your barrel away for the winter you simply close the flap on the diverter and your downspout resumes its original function without having to reassemble it. Diverter opening: 3 x 4 in..
View Item