'Solar Energy' by Cindy Thornton Painting Print on Wrapped Canvas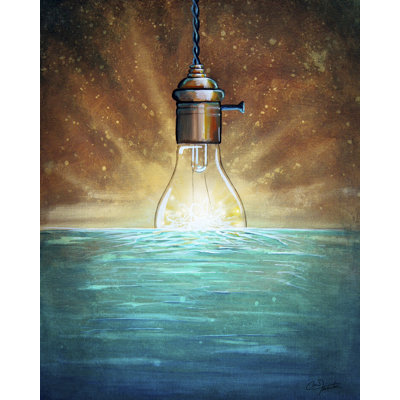 Artist Cindy Thornton//Premium eco solvent inks with UV protection//Arrives ready to hang with all hardware included//Fine art giclee canvas print professionally hand stretched; wrapped over sustainable FSC certified pine wood//Made in the USA//Product...
Buy Now
$112.99
Related Products
What is a photovoltaic cell? How does a solar thermal power station work? Where is solar power used around the world? 'Fueling the Future' asks the questions that young people want answered. Each chapter contains a different question, so readers can develop their knowledge.
View Item
Design, Implement, and Audit the Most Energy-Efficient, Cost-Effective Solar Power Systems for Any Type of Building "Solar Power in Building Design" is a complete guide to designing, implementing, and auditing energy-efficient, cost-effective solar power systems for residential, commercial, and industrial buildings. From basic theory through project planning, cost estimating, and manufacturing methods, this vital resource offers you everything needed for solar power design success. Filled with case studies and illustrations, this state-of-the-art design tool covers new solar technologies...design implementation techniques...energy conservation...the economics of solar power systems...passive solar heating power...and more. "Solar Power in Building Design" features: Step-by-step instructions for designing, implementing, and auditing solar power systems Expert guidance on using solar power in any type of building-from basic theory through project planning, cost estimating, and manufacturing Complete details on Leadership in Energy and Environmental Design (LEED), plus rebate procedures and forms Inside This Cutting-Edge Solar Power Toolkit - Solar power physics and technology - Practical guide to solar power design - Solar power design implementation - Energy conservation - Leadership in Energy and Environmental Design (LEED) - Sustainable energy rebate - Economics of solar power systems - Passive solar heating power
View Item