Emergency Deluxe 1 Person Outdoor Survival Kit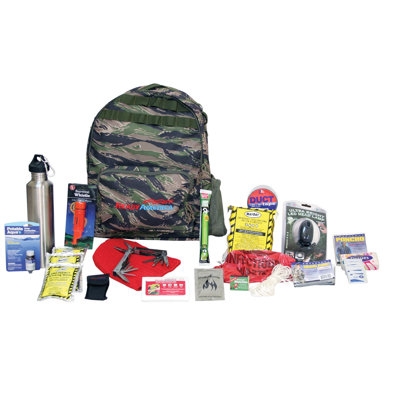 The first 72 hour period after an emergency is the most critical. The Emergency Deluxe 1-Person Outdoor Survival Kit, by Ready America, will properly prepare you for this time frame. The main components that the kit contains are food, water and a blan...
Buy Now
$104.99
Related Products
Our 4-Person premium survival kit for disasters and emergency preparedness (#1 seller) contains enough food, water and emergency supplies to last a family of 4 for 72 hours. Always ships for Free. Food and water are U.S. Coast Guard certified, contains a hard-shell Lifeline First Aid kit (LF4408) 4408) and LifeGear LED Flashlight. Over 245 pieces that meet or exceed Red Cross guidelines for preparedness. Ideal survival kit backpacks for families, couples, individuals and great for students in college and far from home.
View Item