Refrigerator/Icemaker Water Purifier Filter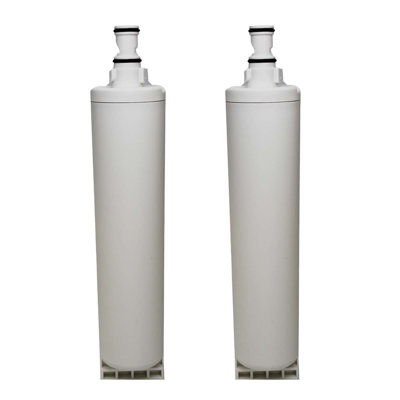 This water purifier filter delivers clean and clear water that looks and tastes great. This filter will remove and reduce chlorine, tastes and odors that may be in your drinking water. This filter should be replaced every 6 months, it will not remove ...
Buy Now
$52.99
Related Products
10" 11" 110 CADR 169 Sq. ft. 28" 5 Year Clean your air without having to worry about expensive replacement filter costs. The Honeywell HEPAClean Tower Air Purifier offers effective air cleaning with permanent filtration and little maintenance. The permanent HEPA-Type filter is certified 99% effective at capturing airborne particles. A washable pre-filter captures large particles. The air purifier operates quietly while changing the air in the room up to every 12 minutes. For extra air freshening, there's an ionizer which can be turned on or off as desired. The permanent HEPA filters are easy to clean - simply vacuum and replace back into the unit. The Electronic Filter Clean Indicator illuminates to remind you when to clean the filters. Electronic Filter Clean Indicator Electronic controls Powerful fan for maximum air cleaning efficiency 3 air cleaning levels Circulates the air in your room up to 5 times an hour Energy efficient Antimicrobial treated filter Air Purifier Charcoal Gray HEPA HEPAClean HHT-090 Honeywell Hepa Clean HHT-090 Air Purifier Kaz Kaz, Inc Remove Dust Remove Mold Spores Remove Pet Dander Remove Pollen Remove Smoke http://www.kaz.com
View Item
For best performance, replace the filter in your Bedroom Air Purifier every five years. This Bedroom Air Purifier Replacement Filter uses a five-step filtration process to clean the air and give you better quality sleep. Having a clean filter every five years helps reduce snoring, coughing, sneezing, wheezing, dry mouth, runny nose, asthma and allergy attacks.
View Item