Refrigerator/Icemaker Water Purifier Filter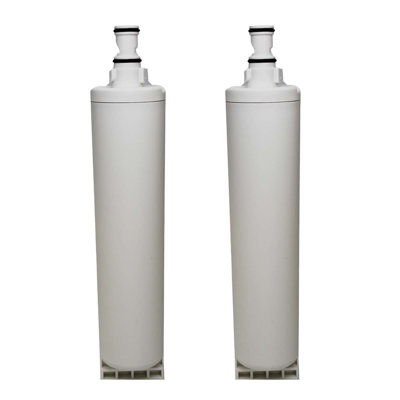 This water purifier filter delivers clean and clear water that looks and tastes great. This filter will remove and reduce chlorine, tastes and odors that may be in your drinking water. This filter should be replaced every 6 months, it will not remove ...
Buy Now
$52.99
Related Products
Automatically detects and purifiers the air. Certified asthma and allergy friendly by the Asthma and Allergy Foundation of America Utilizes a True HEPA Filter With Antimicrobial Treatment to safely remove 99.97% of airborne particles including pollen, ragweed & other allergens, viruses, germs, dust mites, mold spores & cigarette smoke. Includes special high performance mode for allergy, cold and flu seasons. Carbon filter reduces odors from a 100 to 200 square foot area.
View Item
The Alen T500 Tower Air Purifier delivers powerful and quiet cleaning with a small footprint. Covering rooms up to 500 sq. ft, it features a washable pre-filter to capture large particles, plus an easy-to-replace HEPA-Pure Filter that attracts and captures up to 95% of dust, pollen, pet dander, mold spores and other airborne pollutants. Other filters (sold separately atSharperImage.com) help you target other air quality issues, such as bacteria, mold, odor and smoke. Replace filter every 6-12 months depending on usage. Available in Black or White/Silver.
View Item