Refrigerator/Icemaker Water Purifier Filter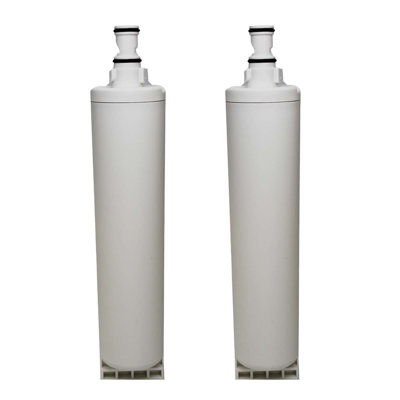 This water purifier filter delivers clean and clear water that looks and tastes great. This filter will remove and reduce chlorine, tastes and odors that may be in your drinking water. This filter should be replaced every 6 months, it will not remove ...
Buy Now
$56.99
Related Products
Highly effective. Exclusive patented technology. No maintenance!. Completely silent. Low energy consumption. Small and portable. Clean, environmentally-friendly technology. No ozone or ion emissions. Award-winning design. Thermistor safety sensors, thermal fuse, tilt sensor, varistor, current limiting fuse. Energy consumption: 33 watts. Voltage: 110-127V. Recommended for rooms up to 180 sq. ft.. Warranty: Two years. Made from ABS plastic. White color. No assembly required. 5.1 in. Dia. x 11.8 in. H (1.5 lbs.). Instructions Manual . This unique and elegant design will not compromise essential space in any room. Airfree is the natural solution to asthma, respiratory allergies and mold. Eliminates dust mites, bacteria, fungi, virus, pollen, allergens of domestic animals and other microorganisms from the air.
View Item
Product Type Refrigerator Icemaker//Finish White//Primary Material Plastic//Filter Component Replacement filter//Contaminant Removal Chlorine taste and odour//Filter Cartridge Included//Country of Manufacture China Commercial OR Residential Certifications
View Item