G3 Bottleless Free-Standing Hot and Cold Water Cooler Filter Stages: 4-Stage, Nano Filter: Yes, UV Light Purification: Yes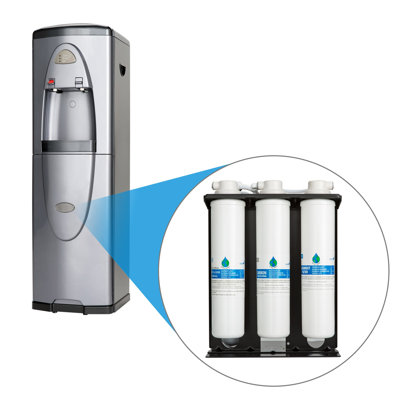 The Global Water G3 has adjustable cooling capabilities and guarantees quality, reliability, and ease of service. The G3's sleek and stylish design is sure to fit in any home or office setting. Choose between a 3-stage filtration system or a 4-stage R...
Buy Now
$490.06
Related Products
Our polyethylene storage tanks range in size from 12 gallons to 15,000 gallons and are manufactured in a variety of shapes and styles. Common uses for our Liquid Storage Tanks include the storage of fertilizer solutions, agricultural chemicals, water, liquid feeds and plant foods. All of our tanks are rugged, corrosion resistant and lightweight with no seams, welds or joints to leak or rust. Norwesco tanks are manufactured using resins that meet FDA specifications to ensure safe storage of potable water, and where applicable, our tanks are also NSF approved. Quality, price, product line and leading edge technology make Norwesco North America's largest manufacturer of rotationally molded tanks.
View Item
RomoTech by Buyers Products polyethylene storage tanks are designed for convenient dispensing and storage of chemicals, excluding flammable hydrocarbons. Approved for potable water, agricultural chemicals, industrial chemicals, and other non-flammable liquids. Tank is not intended for fuel storage
View Item