G5 Bottleless Free-Standing Hot, Cold, and Room Temperature Water Cooler Filter Stages: 3-Stage, Nano Filter: No, UV Light Purification: No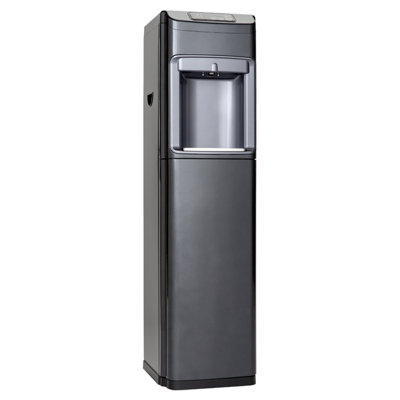 The sleek and modern design of the G5 Model features a built-in cup holder, a drain collection tank that catches overflow from the faucets, and a microprocessor control panel. Choose between a 3-stage filtration system or a 4-stage Reverse Osmosis pur...
Buy Now
$446.51
Related Products
The Global Water G5 Countertop Model is equipped with every feature of a floor-standing cooler, yet it fits easily on top of all countertops. The G5's black and graphite color adds a modern style to any home or office. Choose between a 3-stage filtrat...
View Item
The Bottleless Free Standing Hot and Cold Water Purification Cooler houses an alcove area large enough to fill sports bottles and coffee pots. This cooler is significantly taller than most water coolers at 43 inches so no more bending for your water! ...
View Item