G5 Bottleless Free-Standing Hot, Cold, and Room Temperature Water Cooler Filter Stages: 3-Stage, UV Light Purification: No, Nano Filter: Yes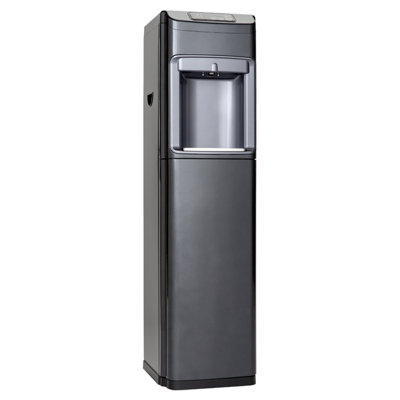 The sleek and modern design of the G5 Model features a built-in cup holder, a drain collection tank that catches overflow from the faucets, and a microprocessor control panel. Choose between a 3-stage filtration system or a 4-stage Reverse Osmosis pur...
Buy Now
$473.53
Related Products
The Global Water G4 Countertop Model is equipped with every feature of a floor-standing cooler, yet it fits easily on top of all countertops. The G4's black and graphite color adds a modern style to any home or office. Choose between a 2-stage ultra f...
View Item
Taharmayim - Israeli water purification tablets50 Tablets in one box. Get clean drinking water anywhere! Taharmayim - water purification features: Full English instructions and information (see photos). Contains 50 tablets (!). Kills bacteria, fungi and amoeba which can cause dangerous stomach upsets, diarrhea etc. One tablet purifies a whole liter of dirty stream/river/lake/well/pond water in just 30 minutes (!). May also be used to purify fruits and vegetables. May also be used for emergency wound care (disinfection). Based on Sodium Dichloroisocyanurate and suitable for people with iodine allergies. Made in Israel.
View Item