G5 Bottleless Free-Standing Hot, Cold, and Room Temperature Water Cooler Filter Stages: 4-Stage, Nano Filter: No, UV Light Purification: No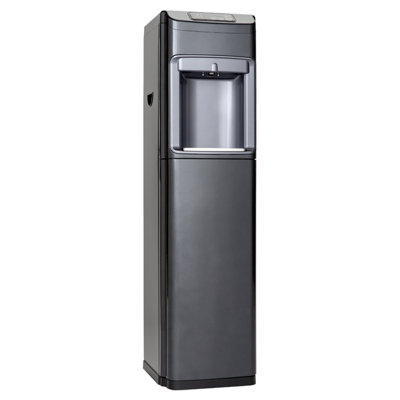 The sleek and modern design of the G5 Model features a built-in cup holder, a drain collection tank that catches overflow from the faucets, and a microprocessor control panel. Choose between a 3-stage filtration system or a 4-stage Reverse Osmosis pur...
Buy Now
$473.81
Related Products
Take your own clean water to the campsite in a Coleman 5-Gallon Collapsible Water Carrier. Just remove the spigot to quickly fill it with ice and water, and then turn the valve to get the water going. Two molded handles, one on the top and one on the front, make carrying easy. You can even hang it from a post or tree for easy access without cracking or denting the carrier. When the fun is done, the carrier folds flat for compact storage.
View Item
H2O Survival is pleased to introduce:The H2OLIFEGUARD World Travel Water Purifier Straw to our successful line of filtration products. Designed for Camping/Hiking/Disaster Relief/World Travel to go with you anywhere that local water may be suspect. It's bright red body is compact and easy to find in your backpack. This straw is extremely effective (and is the sister straw to our Water Filter Travel Straw MAX): Filtration Specifications: (SEE ATTACHED H2OLIFEGUARD SCHEMATIC BREAKDOWN ON THE LEFT)• 11 separate purification filters between you and your water source. • Bottom sediment grate to prevent sediment from clogging your straw. • 530 gallon/2000 Liter capacity • 6.5" long X .75"wide. Fits in any pocket, purse or backpack. • Attached closable top and bottom end caps prevent after use dripping and outside contamination during storage. 99.9999% Filtration Process: • 1st 5 filtration chambers are made up of activated carbon, PP fibers and a sediment inhibiting plastic filter grate & MIR High Iodine bactericidal resin, designed to sterilize 99.99% ecoli,staphloccoccus aureus,salmonella typhi,cholorea and legionella bacteria. • Next 4 filtration chambers consist of 2 PP fiber layers, an activated carbon layer and a coconut granule active carbon layer to remove poisonous substances,odors,residual Iodine and will ultimately improve the taste of the water. • The last 2 filtration chambers closest to your mouth are made up of more PP fiber filters, followed by a Hydrophilic High Precision ultra-filtration membrane with an amazing microscopic pore size of 0.01 microns. Compare to our competitors that may lack this technology. Our exclusive high density membrane ensures you that 99.9999% of the nasties will been caught before ever reaching your body.
View Item