G5 Bottleless Free-Standing Hot, Cold, and Room Temperature Water Cooler Nano Filter: No, UV Light Purification: No, Filter Stages: None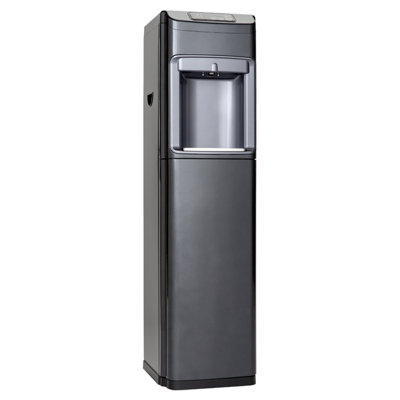 The sleek and modern design of the G5 Model features a built-in cup holder, a drain collection tank that catches overflow from the faucets, and a microprocessor control panel. Choose between a 3-stage filtration system or a 4-stage Reverse Osmosis pur...
Buy Now
$409.99
Related Products
Aqua-Tainer 7 gallon (26 liter) rigid water container feature a rectangular design for easy storage and stacking. Great for all outdoor activities and emergency water storage at home.
View Item
Used worldwide by campers, hikers, militaries, emergency responders, and anyone else who needs to drink water from a questionable source, Potable Aqua iodine tablets will disinfect contaminated drinking water in a pinch. The tablets - which are intended for short-term or limited emergency use only -make most water bacteriologically suitable for drinking, proving effective against Giardia lamblia when used as directed. Each Potable Aqua tablet contains 20 mg of Tetraglycine Hydroperiodide (TGHP), which liberates 8 mg of titratable iodine when released into water. Within 30 minutes, the iodine will have penetrated the cell walls of the microorganisms, rendering them inactive and making the water bacteriologically suitable to drink. Potable Aqua Plus Tablets neutralize the iodine aftertaste and color, improving the taste of your drinking water.
View Item