Oisesan - Purification Mouth Saline Water 10ml x 12 pcs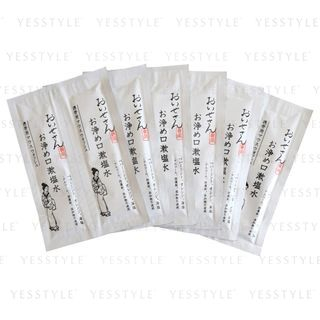 Brand from Japan: Oisesan - Purification Mouth Saline Water 10ml x 12 ...
Buy Now
$29.61
Related Products
**Description** Soldier water filter is the lightest,smallest water filter. Good choice for soldiers,hiking,camping,fishing,hunting,climbing, trip/travel,out-door work,survival,emergency and also refugee and rescuer in earthquake or flood area etc. Affordable source of drinking water for people who live in the conflict area,riot area,remote village and tribe Usage: Just pump the handle to instantly remove dangerous contaminants from drinking water. **Specification** High filtration fineness: unique dual ceramic membranes cartridge with mean pore size of 0.1 micron Color:army green Output:Approx.0.3 l/min (10 oz.per minute) Capacity:2,000 liters(530 gallons) Dimensions:13.8×5.7×2.8cm Weight: 240g Material:ABS plastic,Ceramic,Nano-metal clusters media(NMC) **Package include** 1x Portable Soldier Water Filter Purifier 1x Replacement Cartridge 1x user manual 4x Abrasive Paper
View Item
This package contains 8 Blue WaterBricks. The WaterBrick is an excellent water storage container, that can be used at home and on the go. Each WaterBrick holds 3.5 gallons of water and they are all stackable, making for easy storage. WaterBricks can also be used to store other things as well, the options are endless! It is a great feeling, knowing that you have water stored in your home. It really gives you that extra peace of mind.
View Item