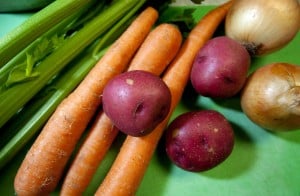 Are you a vegetarian? Do you like fresh farm food? Then this is the right article for you. The most in-thing of this winter season are carrots. Many people have said that though carrots are not pretty to look at they sure are tasty. A carrot produced at Tipi which is an organic farm has been the most in-demand vegetable of the year. This article provides you with an extensive material on carrots. From where to find the best carrots to how it can be used to prepare tasty dishes, all of this is mentioned in the article. Do read through and get ideas of what to do with your carrots.
http://host.madison.com/entertainment/dining/in-season-carrots/article_bd0260b2-55cb-11e2-a36e-001a4bcf887a.html
It is up to you to live an organic and eco-friendly life.
Check out the Living Organic Online Store to get started today!
Comments