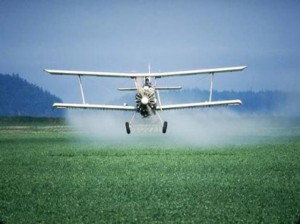 Minnesota Supreme Court on Wednesday overturned a lower court decision regarding pesticide that drifts onto an organic farm is negligence not trespassing. The Supreme Justices also sent the case back to the trial court so the plaintiff farmers could make a case to recover a portion of the economic losses. "They have to show the action was unreasonable in some way, and that's harder to prove," said Alexandra Klass, an environmental law professor at the University of Minnesota. The pesticide drift case is one among many across the country that illustrate how the fight over farm chemicals has become contentious. Rich Sobalvarro, the attorney for the Paynesville cooperative said, "If your neighbor gets something on your land, you don't lose your certification," he said. "That's a good thing. It provides a clear guide ... as to how both can use their land." From now on, when pesticide drift occurs, he said, farmers will be less likely to lose their organic certification.
http://www.startribune.com/local/164607876.html?refer=y
It is up to you to live an organic and eco-friendly life.
Check out the Living Organic Online Store to get started today!
Comments